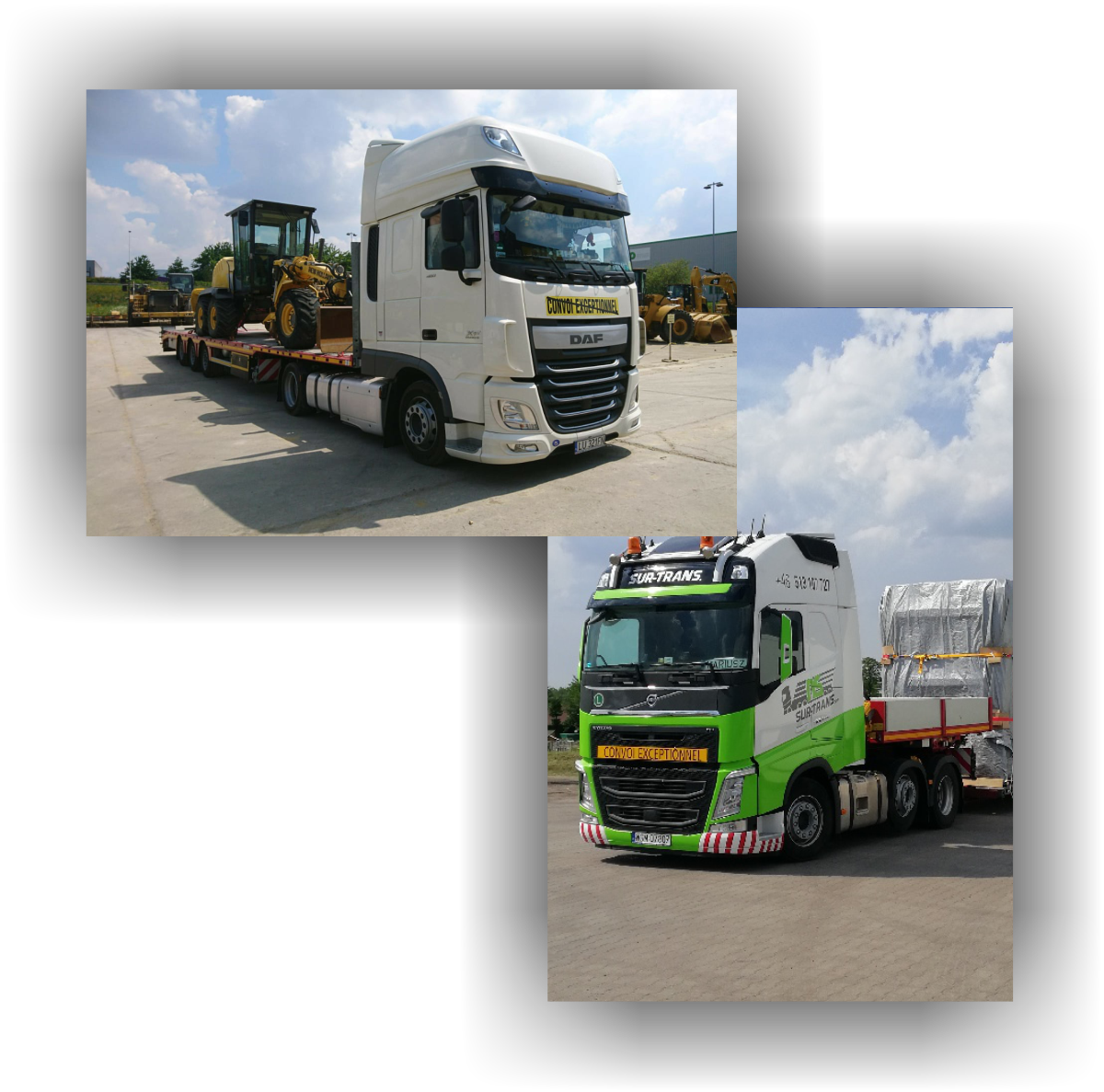 SUR-TRANS is a transport company that stands out in the transport services market for its high flexibility, while also meeting its deadlines and communicating efficiently. We started our business in 2006, gaining invaluable experience and a group of satisfied clients over the years. From the very beginning of our operation, we prioritize high quality service and very good, strong, and lasting relationships with our clients. Since we understand the specificity of the industry in which we operate, we strive to approach each of our clients and orders individually. Because of that, we have a strong position on the market and stand out from the competition.

Carrier liability insurance
We offer you professional domestic and international transport of goods. We specialize in transports to EU countries using state-of-the-art car sets with a capacity of up to 25 tons. We render services in farm tractor and construction machine transport all across Europe.
In our offer, you will find oversized load and container transport, transport of steel structures, cistern food transport and by box trucks. We have all the required permits and certificates for all the services we offer, both in Poland and Europe. Our fleet is equipped with professional and specialized equipment that enables efficient and safe transport of cargo, all while meeting the EURO 5 and EURO 6 emission standards. We service our vehicles only in authorised service centres, making sure we fully take care of the environment.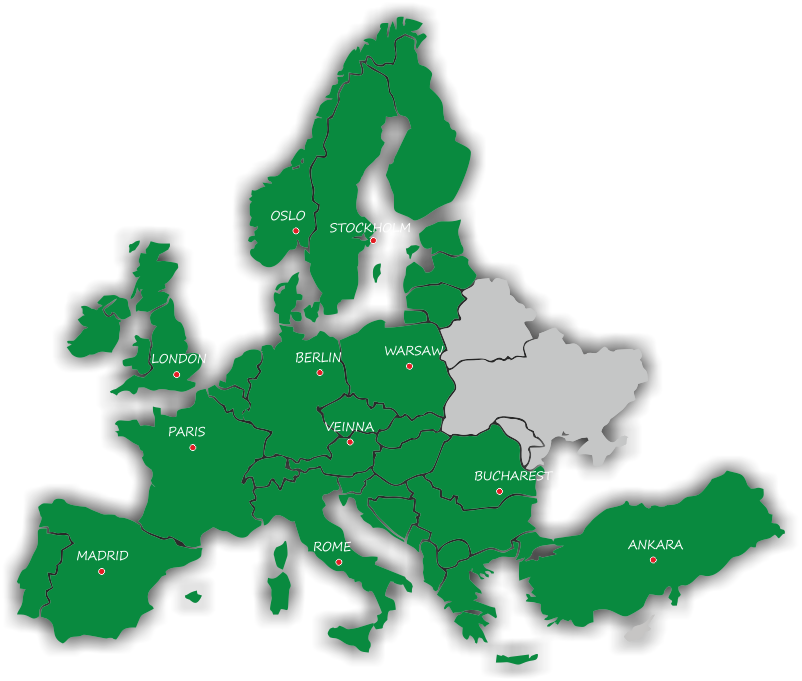 Our vehicles are under round-the-clock surveillance. We have permits for oversize hauling for the majority of European Union countries, as well as required insurance. Our team consists of experienced drivers. Thanks to our knowledge and skills, we can make any JiT delivery or deliver directly to the production line or construction site.

Certified quality
Our constant care in maintaining an unblemished record has awarded us the Polish FGZ 2015 certificate.

Routine equipment replacement
All our tractor units meet the EURO 5 and EURO 6 standards. Apart from more reliable equipment, routine unit replacement also guarantees using the latest and most environmentally friendly solutions. We are proud to admit that the average age of our fleet is 20 months.
Our reliable fleet of vehicles includes:
Tractor units with flatbed trailers with a load capacity of 24 tons.

Tractor units with semi-trailers with ramps.

Tractor units with extender trailers.

Tractor units with low bed trailers.

Tractor units with food tankers.

Tractor units with standard trailers, rear, side, top loading.

Tractor units with jumbo trailers rear, side, top loading.

Tractor units with curtainsiders rear, side, top loading.
Welcome!
+48 513 107 727






EUR-TRANS Anna Surowska
Polichna Czwarta 45,
23-225 Szastarka
tel. 004815842 88 90
fax. 004815842 88 02
kom. 0048 513 107 727
kom. 0048 506 474 532
<iframe src="https://www.google.com/maps/embed?pb=!1m18!1m12!1m3!1d2194416.5389997954!2d17.26024775786573!3d51.83512731571234!2m3!1f0!2f0!3f0!3m2!1i1024!2i768!4f13.1!3m3!1m2!1s0x0%3A0x0!2zNTDCsDQ5JzQyLjkiTiAyMsKwMTgnMzAuMSJF!5e0!3m2!1spl!2spl!4v1542725599092" width="100%" height="600" frameborder="0" style="border:0" allowfullscreen></iframe>